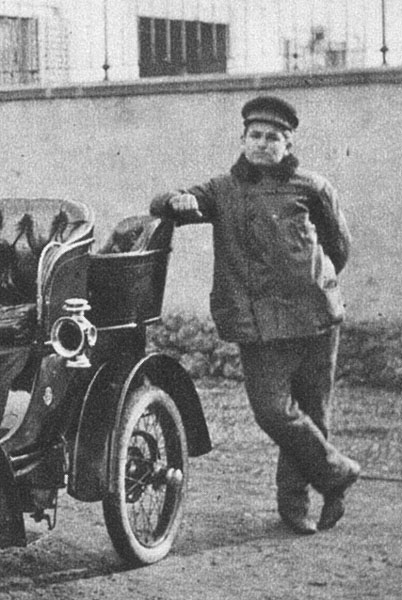 Guido Barsuglia, ca./about 1902

Der Chauffeur wanderte nach dem Autounfall nach Kalifornien aus, von wo er aber kurz vor seinem Tod nach Torre del Lago zurückkehrte. Sein Sekundenschlaf veränderte das Leben des Komponisten nachhaltig.


The chauffeur emigrated to California after the car accident, but he returned to Torre del Lago close to his death. His sleep for a moment deeply changed the life of Puccini.