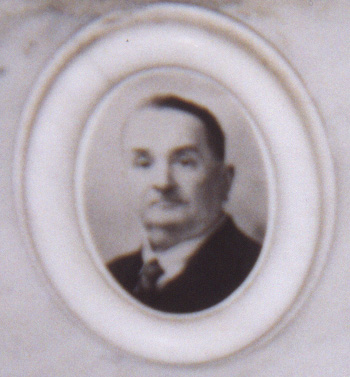 Pancrazio Savarino,
Grabsteinfoto / picture on the tombstone

Pancrazio war der Zollbeamte, der im Prozeß gegen Coris Vater als Leumundszeuge diente. 1906 heiratete er M.A. Coriasco, Kinder kamen aber erst 1913 bzw. 1917. Er überlebte seine Frau nur um fünf Wochen.

Pancrazio was the customs official who gave a character reference in the trial against Cori's father. He married M.A. Coriasco 1906, but childs were born not until 1913 and 1917. He survived his wife only for five weeks.