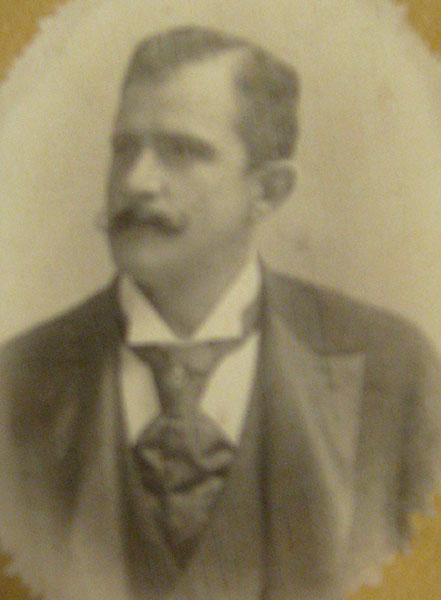 Narciso Gemigniani
ca./about 1883

Es existiert ein Brief von 1885, in dem GP Narciso duzt.
Die beiden waren also befreundet, bevor er mit Elvira durchbrannte. Nach kurzer schwerer Krankheit verstarb Narciso in der selben Nacht, in der GP einen schweren Autounfall erlitt.

There's a letter from 1885 in which Puccini speaks to Narciso using "tu". Both were obviously friends until GP eloped with Elvira. After a short and heavy disease Narciso died the same night Puccini had a bad car accident.